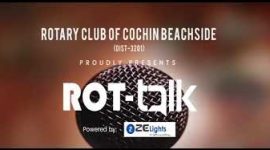 Rotary Club of Cochin Beachside has successfully launched its inaugural edition of Rot-Talk, a premium platform that facilitates the cross-pollination of ideas with individuals who have made their mark in their respective fields. We aspire to bring together scholars, pioneers, creators and learners on...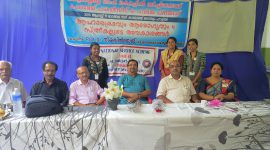 "PAKALVEEDU" has been a signature project of Rotary Club of Cochin Beachside. Pakalveedu is a supportive unit of our RCC at Panangad, Kochi. This project has helped improved life style for some lesser privileged & old aged people in the Panangad village of Cochin...
"Rotary Opens Opportunities"